Index Page Tucson Arizona
Picture Rocks archaeological rock art site
Picture Rocks Site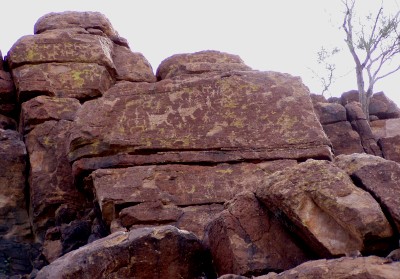 c.1250 Picture Rocks petroglyph site.




The figure and the Cross. (The human figure is on the far left). At the Picture Rocks Retreat.


"Labyrinth" at the Picture Rocks Retreat. Trail to the rock art is southwest of the labyrinth.
More Indian Rock carvings in the Tucson Area.

Los Mortars ("the mortars') Hohokam site in Marana, Arizona.
http://www.oldpueblo.org/index.htm
c.1200A.D. Grinding holes for mesquite beans.
Photos 2004