Home Tucson 1930-1939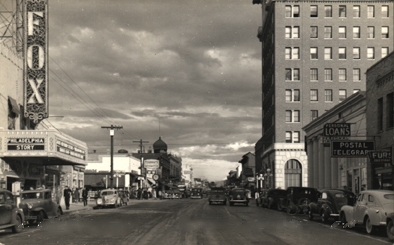 c.1930.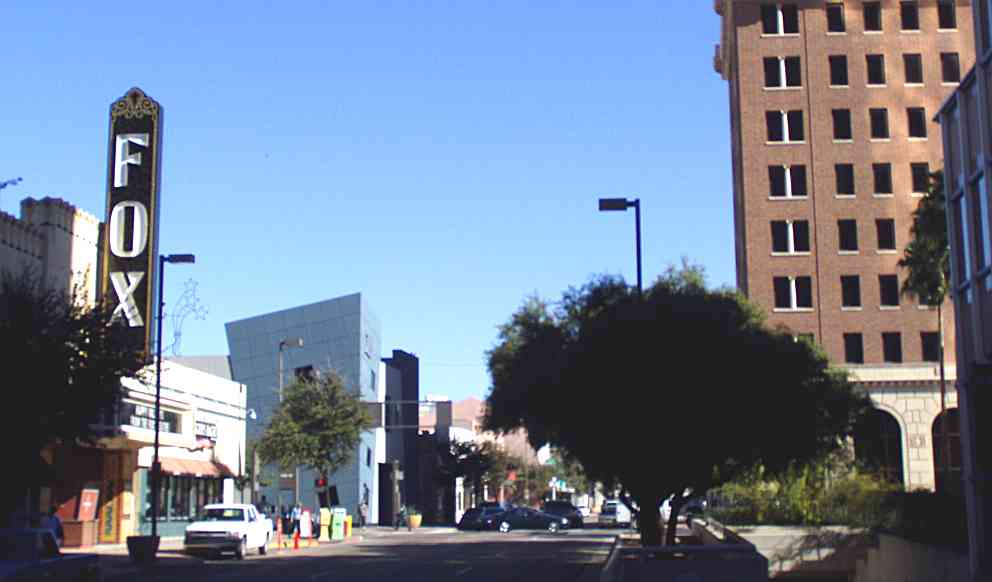 My photo 2005
Historic Fox Theater. Opened
April 11, 1930, closed June 1974.
Interior walls were built of a unique stone called "acoustical stone." This stone was used to improve the sound, in the 1,200-seat theater. Only one other theater in the world had this unique stone for the walls. First building in Tucson, with air-conditioning. I can remember going there as a boy to see first run movies. That air-conditioning really worked during the Tucson summers. Only movie palace in the world that has a Southwest Art Deco exterior, and interior. Fox Theatre Foundation bought the building in 1999. Reopening January, 2006.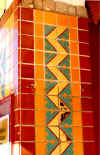 Detail of southwest zig-zag motif.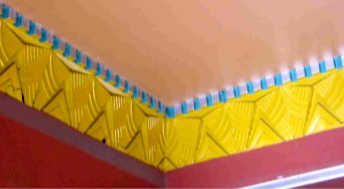 Fox is being completely restored. I will have to go downtown and get some recent pictures. My photos were taken 2004/05.