http://
Tucson Arizona
The Convento Site and Warner's Mill
Below in the unimposing landscape is buried irrigation canales dating from 1,000 BC to 1873! This shows that Tucson had permanent settlements in the valley. Making it the one of the oldest settlements in America.
Photos 2003.
The Convento built in 1770. Abandoned by the late 1800's, as the area east of the Santa Cruz became the hub of activity. The original fortified mission complex was used to protect the west side of the flowing Santa Cruz River from Apache attacks. The Convento was completely gone by the 1950"s. Covered by a landfill. Planned to be excavated as part of the $360 million Rio Nuevo Project of historical restoration of downtown Tucson.

Convento in 1874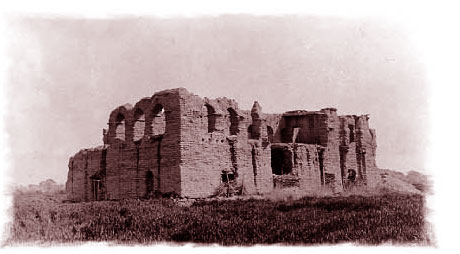 c.1890

c.1900
Some say the this was the "original site" and surrounding village of the Pima Indians should be the "beginning" of Tucson in 1770. However the El Presidio fort built in downtown Tucson in 1775 is considered the historical founding of Tucson.
The ruins of Warner's two story mill at the base of A Mountain, a few blocks west of the Convento. Built in 1875 as a flower mill, tore down in 1929 as unsafe for children to play in. This mill ran from water that was diverted from a dam across the Santa Cruz River. The Mill's dam held 300 acres of water, and was stocked with fish. When I was there at the site, it is hard to believe that there was running water and large trees along the Santa Cruz River. All that is left of the mill are bushes, and beer cans. The walls are from an abandoned rock quarry north of A Mountain. These types of rocks are found all over Tucson, in the older structures. Many of Tucson's many historic structures have these rocks as walls, including the early buildings at the U of A.